TECHNICAL MECHANICAL SERVICES
Our mission is to be a long-term partner in the mining and constructions businesses worldwide. This is sustained through reliable and solid partnerships for quality parts, logistics and financial facilities.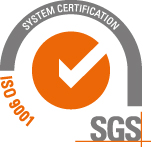 We are proud to announce that TMS has successfully achieved its ISO 9001 certificate. This will ensure that our services and procedures are fully in line with the internationally recognized standards. ISO 9001 also assures that everyone in the company is working with clearly defined procedures in all the business areas and it will keep improving throughout the time.
Please click on the image to see the certificate.
TMS is the official distributor for MTG, BERCO and DONALDSON. They are all leading brands in their areas respectively for Ground Engaging Tools, undercarriage and filtration.
The intelligent choice
Our vision is to become a leading supplier worldwide into the spare parts business for the mining and construction industries, with a strong experience in Europe and Africa.
Multi-lingual dedicated team and presence through local offices and HQ's
Direct access to the inventory of most of the brands
In-house developed software managing 42-million-part numbers and a fully integrated system with all the international freight forwarders.
Global supplier network for worldwide sourcing solutions
Logistic solutions with the most suitable freight forwarder for each destination
Financial facilities and strong experience with the international payment methods
A worldwide operating company
TMS (Technical Mechanical Services) is a leading supplier of spares parts for the earthmoving, agricultural, road work equipment and trucks.
---
TMS Group's head office and logistics distribution centre is based in Liège, in BELGIUM.

TMS operates through a worldwide network of local subsidiaries and local sales representatives in many countries, they are mainly located in Africa.
---